DITA Bucket in Patent Leather White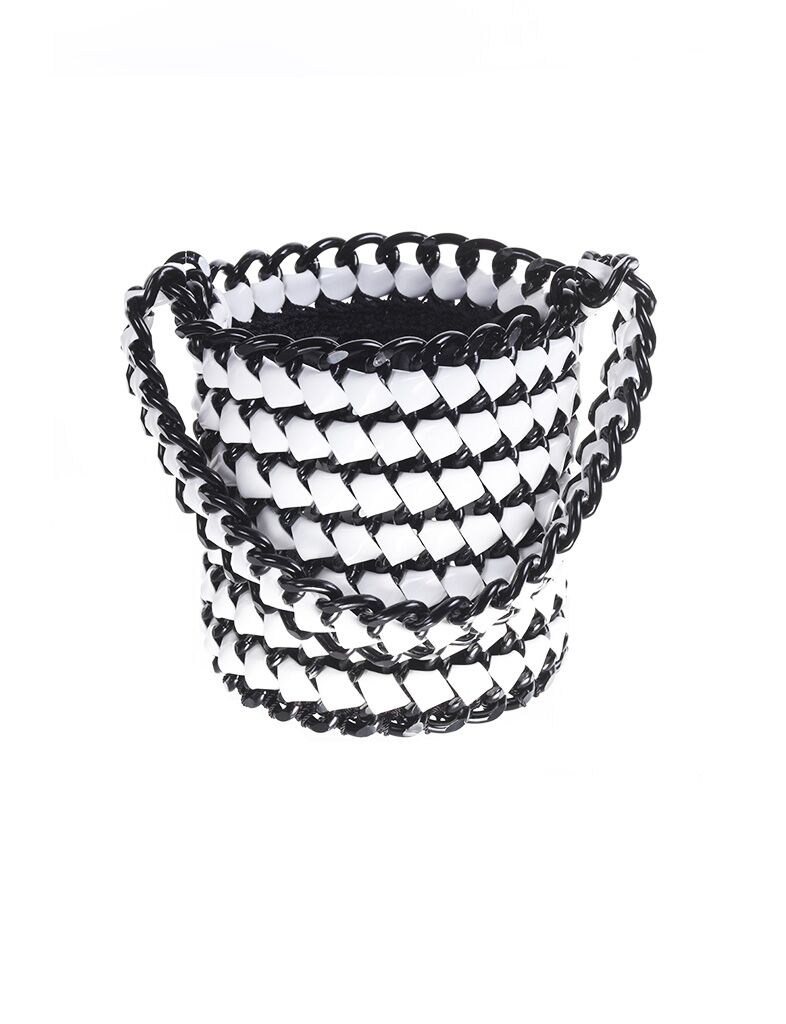 DITA Bucket in Patent Leather White
Dita Bucket, inspired by Dita Von Teese, in White Patent Leather with Black Aluminum Chain Body. Black with White is always attention-grabbing and goes with everything. This bag is bad and moves easily from day to night with black ribbon tie and black crochet closure. Handmade with black aluminum chain, woven with white patent leather ribbon the base is an Upcycled CD covered with crochet detailing. Hard to choose which TAMBONITA bucket is more you? This Dita Bucket comes in red and black patent leather, just pick your chain color.


Product Details
Bag Dimensions: 5.5" x 6.25"

Weight: 1lb. 11oz.

All buckets have an Upcycled CD Base. When traveling, please be sure you pack the CD Bottom flush horizontally against the case. This will prevent the Upcycled CD from being damaged.