Renata Tamborine in Clay and Bliss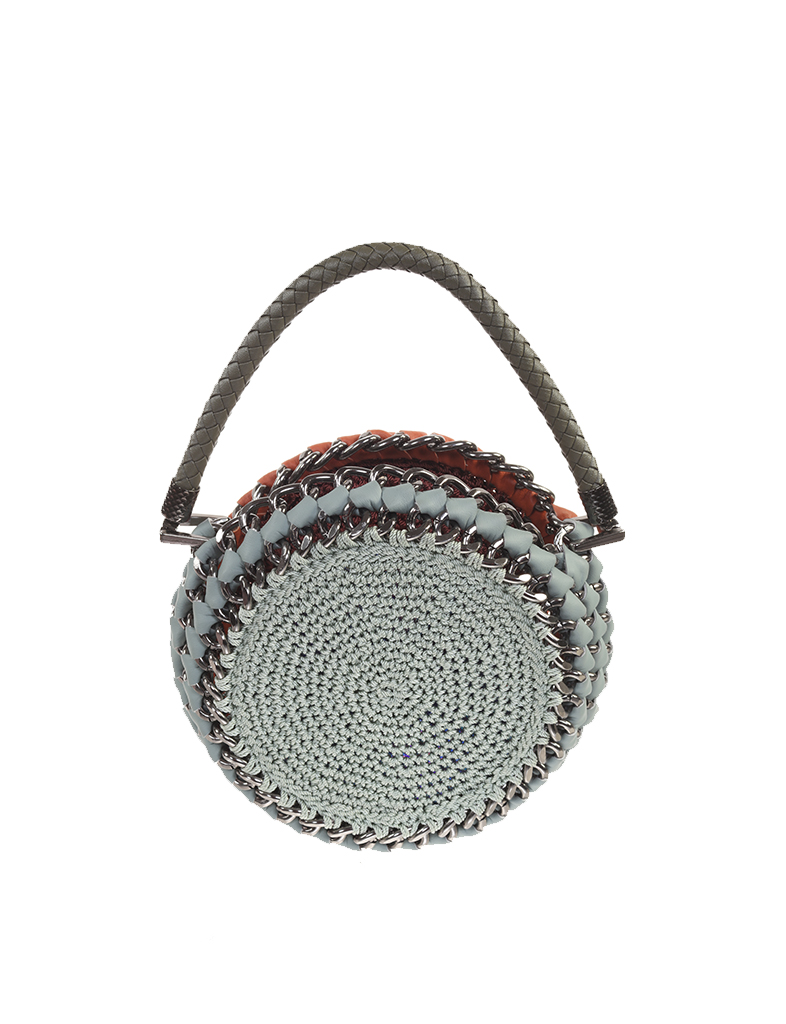 Renata Tamborine in Clay and Bliss
Description
A dual-colored Renata Tamborine is made with Upcycled CD sides covered by matching crochet detailing. It is accentuated with a braided faux leather handle and woven with Clay and Bliss faux leather in gunmetal aluminum chain. Pick your side, Clay or Ivory, this fun handheld Tambourine carries the music from within. Send us your old CDs and we will create your Renata TAMBORINE with your special Upcycled CDs. This TAMBORINE is back by popular demand and now offered in a braided handle to warm your fall/winter nights.
Product Details
Dimensions: 8" diameter x 4" wide

Weight: 1lb 7oz.

Material: Faux Leather, Crochet, CD, Gunmetal Chain, Braided Handle. Only available in Gunmetal Chain.
Code: TCIGMC-B