Shimmer Rainbow Bucket with Silver Chain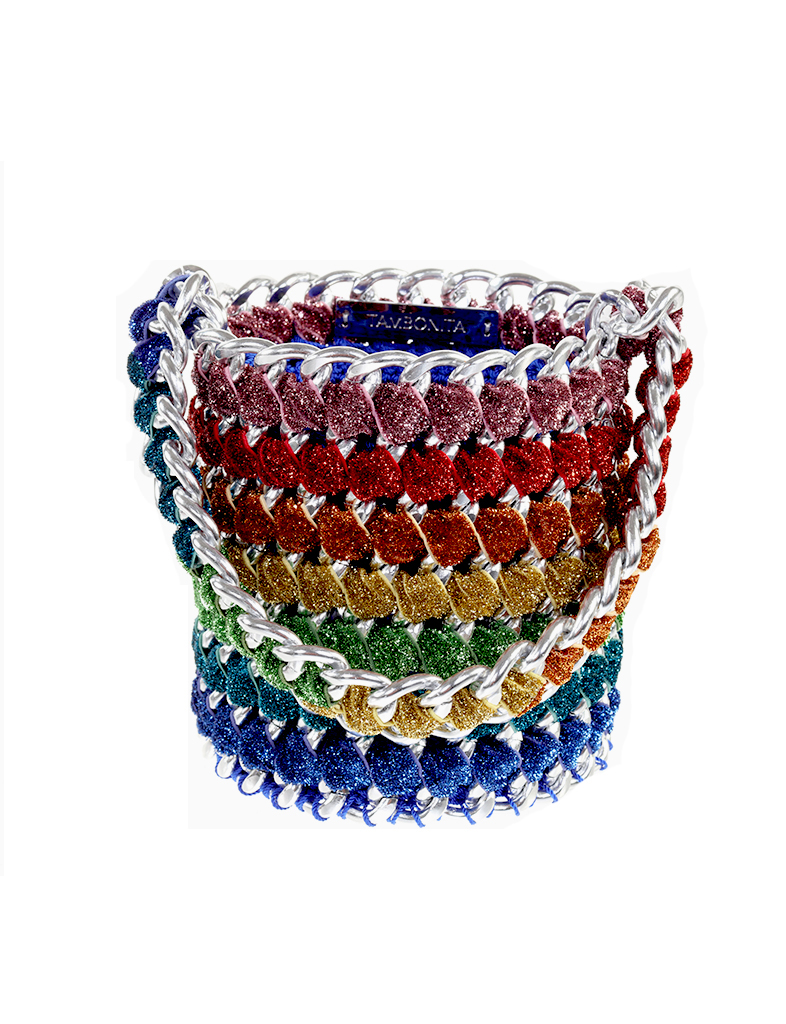 Shimmer Rainbow Bucket with Silver Chain
Description:
Stunning Shimmer Rainbow Bucket bag with silver chain and woven handle. Upcycled CD base covered by crochet detailing and top crochet closure with ribbon tie. This is made for the rainbow chasing, wild child of our greatest imaginings! Our Miley Cyrus inspiration and a TAMBONITA best seller.
Product Details
Bag Dimensions: 5.5" W x 6.25"H

Weight: 1.5 lbs.

All buckets have an Upcycled CD Base. When traveling, please be sure you pack the CD Bottom flush horizontally against the case and stuff with socks or bubble wrap. This will prevent the Upcycled CD from being damaged.